A year has passed since my last release of Virtual Mirror HTML5 0.8.1 and I'm still alive. 2020 was a depressing, bad year, and from now on, I am sure, it can only get better.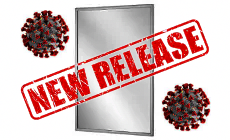 The 2021 release is not a release with new features. But the changes are immense.
Version 0.8.2 is now based on TensorFlow/JS 2.*. The recognition rate, the accuracy of the recognition of head, face and pupils has been significantly improved again, and at the same time the frame rate for the video mode has been increased.
Furthermore, code was added, which forms the basis for a real 3D – representation of the eyeglasses incl. the side view of the temples of the glasses – as an additional option. This will be a part of my next release.
This first 2021 release of Virtual Mirror HTML5 Version 0.8.2 can be tested HERE.