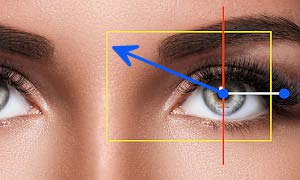 Today I have released version 0.8.1 of Virtual Mirror HTML5.

The glasses are now stabilized for the important video mode. There is no longer this strange shaking, caused in particular by the analog noise of the web camera.
This was realized by an additional motion detection. I have it optimized for a long time, and I think the result is acceptable.
Since version 81 the Chrome browser will process the EXIF data and align images correctly (portrait or landscape), same for Safari since version 13.1. Therefore the internal processing of Virtual Mirror must be switched off for these browsers. This may also affect Firefox from the future version > 75 on. Virtual Mirror 0.8.1 includes these corrections.
The release of Virtual Mirror HTML5 Version 0.8.1 can be tested like every version of this Virtual Try On Software. You can check the result here.