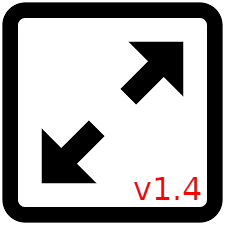 Virtual Mirror v1.4 was released today. I thought long and hard about which feature was important enough to be added. Because it's always the hardest to identify what's really important… By the way: That's true for the whole life 😉 Hopefully I succeeded here.
Fullscreen on mobile devices is important, because their screens are, after all, very small, plus there are countless different devices, each with its own dimensions.
To fill their screen up to the edge with a selfie video, which additionally overlays virtual glasses in real time and with 3D and in high image quality, is a real technical challenge!

As always, you can test the result online here. Just try on a pair of puristic and frameless virtual glasses!
You need a reasonably up-to-date cell phone or tablet to enjoy the full-screen on it. The link works also on desktop computers. The resolution for the desktop is defined as max. 1280×720, just to see the difference.
Virtual Mirror 1.4 can be configured in much more detail. This simplifies a seamless embedding into existing store systems for selling glasses and sunglasses online.
Sunday, 30.01.2022: More accurate tracking for 3D.